Home
Cassandra "D.I.V.A. of Dialog™" Lee
* Chicago * Author * Speaker * Trainer * Coach * Leadership *
"Cassandra is great! She is very knowledgeable and uses great examples from previous experiences. I'm really glad I was able to attend this seminar." C. Bowman, Ursuline Sisters of Mount Saint Joseph, Maple Mount, KY
CALLING ALL EVENT PLANNERS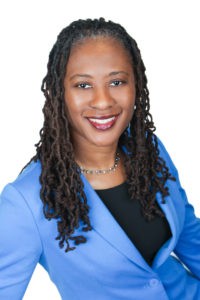 Give me 90-minutes to educate your audience on effective communication systems; empower your audience with productive leadership solutions; and equip your audience with constructive thought strategies to help them become more productive, results-oriented professionals.
There are five (5) reasons why I am a good fit for your next event:
REASON #1: I am an engaging and entertaining speaker and trainer who has a passion for "teaching through speaking." This has led me to present close to 1,500 programs for almost 40,000 administrative professionals, IT consultants, entrepreneurs, managers, ministry workers, office managers, project managers, supervisors, and support staff at associations, corporations, schools, social service agencies, and universities nationwide.
REASON #2: I am an empowerment author and coach who puts into action the transformational influence of "Divine Inspiration Vocally Applied™" to teach the topics of communication skills, leadership skills, and thought power to help professionals experience personal growth and career success.
REASON #3: I have been recognized for my entrepreneurial efforts as one of Chicago's most influential and affluent African-American leaders and achievers in the inaugural and third editions of the Who's Who in Black Chicago publication. In addition, I have been profiled as one of "18 Most Powerful Women of 2015 on the South Side of Chicago" by GoShorty.net. Furthermore, I manage the award-winning Wrightwood-Ashburn Overcomers (WAO) Toastmasters club #771880 where 30% of my members have earned their Competent Communicator (CC) award or higher.
REASON #4: I provide you with 25 FREE autographed resources (for a limited time) when you book one of my educational and enlightening programs for your next event. Use them as gifts for client appreciation or employee incentive programs.
REASON #5: I have been called an "excellent presenter," a "down-to-earth and practical speaker," and "a relatable speaker…who is easy to listen to…and knows her stuff." (Watch the video below to see for yourself.)
As you have witnessed, I am an ideal speaker for your next event. I will make it my job to educate, motivate, and empower your audience with "a learning good time!"
Click here to book me now for your next event. Or, download the Event Request Form to e-mail or fax your booking.